Signage Advertising
Digital signage may also be used in shopping malls as a form of advertisement. Shopping malls owner will be able to manually control the advertisement or media that will be displayed in the digital signage and will be able to rent the advertising space for an additional source of revenue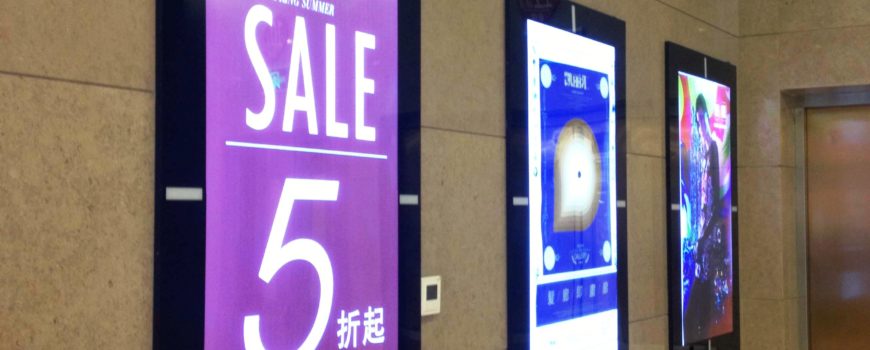 LED Aluminium Boards / LED Signages Clip-On / SMD Crystal Signages
Clip Signage's are those where you can change your Graphics/Text according to your necessity. It can be both Lit/Non lit and broadly utilized for indoor and outdoor display. It is made up with Aluminum/Steel outlines and can glow with inside and outside both.
They are accessible in various sizes. These LED Boxes are designed by our proficient designer tuned in to the most recent market patterns. They are simple on the customer's financial plan or budget
LED Aluminium Boards Features:
Enhanced sturdiness
Occupy less space
Industry demonstrated/proven design
Embrace high virtue optical acrylic sheet and cutting edge laser-spotting tech.
Luminous consistency is up to more than 90% ( Rank globally)
LED source High Luminosity
Higher working rate and conversion rate of light power, more brighter under a similar light source condition
Note: We also provide customized solution as per client requirement.